Lindsey Dority, LAc – Clinical Director
I am Lindsey Dority, Licensed Acupuncturist! I discovered the transformational power of Chinese Medicine in my 20's which allowed me to find solutions to frustrating health issues that Western Medicine could not solve.
My symptoms were being treated, but not the underlying issue, similar to putting out fires while leaving the coals burning. One day while traveling home from work I found myself turning into the acupuncture school near my home. I began treatment with a talented practitioner and the effectiveness of acupuncture on my health was profound.
During a treatment I had an epiphany while needles were in my body, I wanted to do this! I wanted to help people find their way back to health and vitality! It felt exhilarating to find my calling and, the rest is history. I am thrilled to be part of the CAC team. I really look forward to meeting you and helping you on your health journey.
________________________________________________________________________________
Sarah Moeser, LAc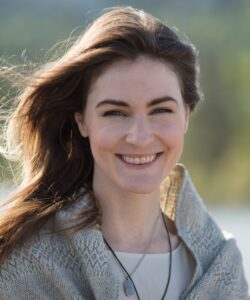 Sarah recently joined us in the Summer of 2021, and she fits right in and it feels like she's always been with us.  A graduate of Oregon College (OCOM) with a Master of Acupuncture and Oriental Medicine, Sarah practices Traditional Chinese Acupuncture, but her knowledge doesn't stop there.
She's also skilled in Japanese, Korean 4-needle, Acupressure, Tuina Massage, Chinese Herbal Medicine, Chinese Nutrition, Cupping, Moxibustion, and Gua Sha with emphasis on musculoskeletal conditions, OB-gyn, mental and emotional conditions, and digestive complaints.
I'm here to help you reach your ultimate health goals serving in both clinics, Hood River and The Dalles.
_________________________________________________
Office Staff
Annabelle Shearer
Hi. My name is Annabelle Shearer, I was born and raised in The Dalles and am the Office Assistant of Cascade Acupuncture Center.
I am currently a student at Columbia Gorge Community College working to get my degree in nursing. When I'm not at school or work I can be found hiking trails with my dog Ollie, horseback riding, or simply hanging out with friends.
---
Susan Vallie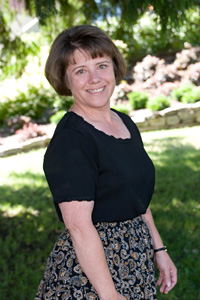 I'm a native Oregonian, who, after relocating to the area, was fortunate enough to become a part of the Cascade Acupuncture Center family. I bring to our organization almost 30 years of marketing experience, including a 15-year stint as part of the Marketing Team for the Les Schwab Tire Company. I'm currently assisting with the implementation of the various marketing activities of the organization. I enjoy helping to educate people about what our clinics have to offer those who desire to regain their health and vitality.
---
Brenda Spring
I was born and raised in White Salmon, moved away for a while to pursue an Associates Degree in business. I have returned to stay in our beautiful Columbia Gorge.
I support alternative medicine and enjoy seeing the improvements in our client's health. I feel I have come to the right place for great results.
---