Carola Stepper, LAc, RN retired
I was born in the US and raised in Germany. I returned to the United States in my mid twenties and have lived in Maui, Portland and Hood River.
I graduated as a Professional Nurse in '89 and worked in Hospitals in Germany and the U.S. as well as Home Health Care and Hospice Care. In 2001, I graduated from the Oregon College of Oriental Medicine in Portland with a Master's in Acupuncture and Oriental Medicine.
I have continued my studies with Dr Richard Tan, inventor of the Balance Method for instant results, a style of Acupuncture that works quickly and effectively for the treatment of pain. Additionally I have trained with Robert Doane, EAMP in Distal Needling Technique.
I founded Cascade Acupuncture Center, LLC, and am currently seeing new and established clients in Hood River and The Dalles, as well as doing administrative work.
I love seeing our client's health improving and being part of their lives changing! I also enjoy client education, giving lectures, managing the company and holding our vision to help as many people as possible to get well naturally.
Carola is also the owner of Cascade Acupuncture Seminars, LLC and teaches a one day continuing education class "How to Grow and Sustain a Healthy Acupuncture Practice" to Licensed Acupuncturists and Acupuncture Students.
Please consider joining me at Linked In.
______________________________________________________________________________________________________
Hilary Constant, LAc
I relocated from Santa Cruz, California to Oregon, where my grandparents live, and feel like I have come home.  Before I went to Chinese medicine school I worked as an organic farmer as well as an outdoor environmental educator for elementary school children.
It was from these roots that I found myself drawn to Chinese medicine and its holistic view of the human body as its own miniature ecosystem.
I received my Masters in Traditional Chinese Medicine from Five Branches University in Santa Cruz, California.
I am so grateful to have been given tools which allow me to help people find and travel down their unique healing paths.
I am beyond excited to have the opportunity to be part of the team at Cascade Acupuncture Center and work with the Gorge community in making the world a happier, healthier place!
---
Janet Wrege, ND, LAc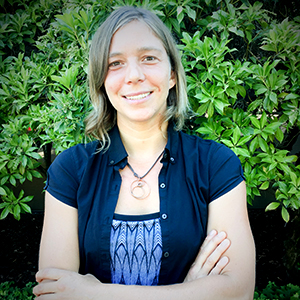 I grew up in Western New York where my curiosity about the natural world was first sparked among the forests and meadows where many of our wild herbal allies grow.
I discovered Chinese medicine in my late 20s after struggling to heal from a shoulder injury through the conventional medical system. This drove me to deepen my education in the healing arts and to share what I have learned with others, as we each deserve a more holistic and supportive healing journey.
I hold degrees as a Naturopathic Doctor and a Masters of Oriental Medicine from the National University of Natural Medicine in Portland OR. I have experience working with physical pain, mental and emotional imbalances, digestive complaints, asthma, allergies, fatigue, women's health, and immune support.
I am very excited to be joining the Cascade Acupuncture Center team and offer my services to the Columbia Gorge community to support their path to wellness.
*Janet will be working as a Licensed Acupuncturist at Cascade Acupuncture Center.
Chase Waters, LAc, DAOM

I grew up in the majestic Rogue Valley of Southern Oregon and have always held a contemplative curiosity for the healing power and wisdom of Nature.
I was introduced to Acupuncture and Chinese Medicine during my sophomore year of college. After this experience, I knew I wanted to study a holistic medicine that promotes health, wellness, and prevention by activating the body's innate healing and self-regulating systems.
I received my Master's in Traditional Chinese Medicine from Five Branches University in Santa Cruz, California. My residency training was in Integrative Medicine at Highland Hospital in Oakland, California with UC San Francisco, and at Five Branches University Health Center in Santa Cruz, California.
In Spring 2018, I am a Doctoral candidate in Acupuncture and Oriental Medicine, with specialization in Neuromusculoskeletal medicine. My doctoral thesis is on the associations between auricular electrostimulation, heart rate variability, and autonomic dysfunction. I am very interested in the close functional relationship between the psyche, nervous system, immune system, and digestive system. My specialties are in Neuropsychiatry, Immunology, Gastro Intestinal Diseases.
I am thrilled to be a part of the Cascade Acupuncture Center team and to assist the Gorge community on their path to wellness.
Office Staff
Lisa Shirk
I was born in Nevada, but have spent most of my life raising my family in and around the Columbia River Gorge.
I graduated from Portland Paramedical Center in 1981. I spent most of my professional life working for Luhr Jensen & Sons in Hood River, OR.
I am the Operations Manager at Cascade Acupuncture Center. I love working in a place where the primary motivation is to help people feel better and improve the quality of their life. A family member was given a new lease through Acupuncture, and it's important to me to let people know that Acupuncture is a safe, effective and non-invasive care option that can benefit us all, and which needn't be a last resort for our health care needs.
---
Jacki Powell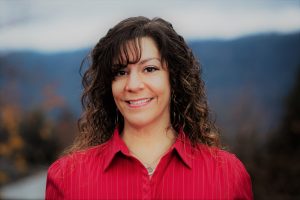 I was born and raised in The Dalles, Oregon. I have held office positions in various western medicine clinics, but have found my purpose supporting alternative medicine.
I am the office manager of Cascade Acupuncture Center in The Dalles, and I enjoy helping people from all walks of life attain health naturally and educating them about how Chinese Medicine can improve their overall quality of life.
---
Susan Vallie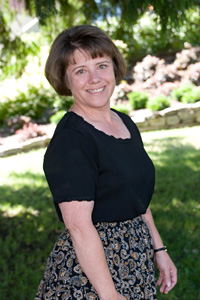 I'm a native Oregonian, who, after relocating to the area, was fortunate enough to become a part of the Cascade Acupuncture Center family. I bring to our organization almost 30 years of marketing experience, including a 15-year stint as part of the Marketing Team for the Les Schwab Tire Company. I'm currently assisting with the implementation of the various marketing activities of the organization. I enjoy helping to educate people about what our clinics have to offer those who desire to regain their health and vitality.
---
Amy Rowland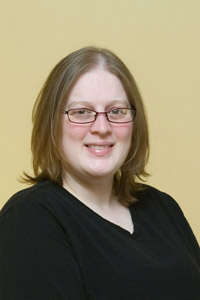 I was born and raised in the Columbia River Gorge, and can honestly say that I cannot imagine my life anywhere else. I am happily married to my wonderful husband Jeremy, and we had our first child, our son Raef in March 2011 and our second child, our son Bodhi in April 2012. I love spending time with my family, reading and continuing my education in any aspect.
You will find me to be a motivated person, who like you, is working my way to a more balanced lifestyle. I believe that to achieve a balanced lifestyle a person should use techniques from all avenues of life. I personally found that Acupuncture is a wonderful technique to help one achieve a more balanced lifestyle. I believe this not only as an employee, but as a very satisfied recipient who has first hand experience with the benefits of Acupuncture and Chinese Herbal Medicine. I'm thrilled to have the opportunity to help others achieve the kind of improvement both I and my husband have received through our Acupuncture care.
I work as the Billing Specialist as well as Office Assistant and Marketing Assistant.
---
Brenda Spring
I was born and raised in White Salmon, moved away for a while to pursue an Associates Degree in business. I have returned to stay in our beautiful Columbia Gorge.
I support alternative medicine and enjoy seeing the improvements in our client's health. I feel I have come to the right place for great results.
---
Jannie Schaffer
I'm at Midwest native who, like many others, has been drawn to the beautiful Columbia River Gorge following a sense of home, community, and appreciation for nature. I come from a background in public relations and am now serving as the Outreach Coordinator for Cascade Acupuncture Center.
I am so grateful for the opportunity to continue educating the Gorge community on health care options that promote a healthier lifestyle – Naturally!
___________________________________________________________________________
Noemi Salgado                           
I was born in Madrid Colima in Mexico. My parents raised me in the US and I graduated from Columbia High School in White Salmon WA. My husband and our and three children have a wonderful life and live in Hood River.
I am very excited to be a part of Cascade Acupuncture Centers team as their Office Assistant and am so blessed to share my growing knowledge about Chinese Medicine with my family and friends.
I have always been interested in the field of health and have also worked at La Clinica del Carino, now One Community Health.
My passion is to be a part of helping and encouraging the human race to be and stay healthy and feel as good and as happy as they can from the moment they walk in and  the moment they walk out of Cascade Acupuncture Center.
I mainly work in the Hood River clinic and speak English and Spanish.