Janet Wrege, ND, LAc – Team Lead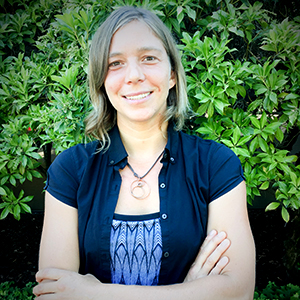 I grew up in Western New York where my curiosity about the natural world was first sparked among the forests and meadows where many of our wild herbal allies grow.
I discovered Chinese medicine in my late 20s after struggling to heal from a shoulder injury through the conventional medical system. This drove me to deepen my education in the healing arts and to share what I have learned with others, as we each deserve a more holistic and supportive healing journey.
I hold degrees as a Naturopathic Doctor and a Masters of Oriental Medicine from the National University of Natural Medicine in Portland OR. I have experience working with physical pain, mental and emotional imbalances, digestive complaints, asthma, allergies, fatigue, women's health, and immune support.
I am very excited to be part of the Cascade Acupuncture Center team and offer my services to the Columbia Gorge community to support their path to wellness. I am working in both clinics, Hood River and The Dalles.
________________________________________________________________________________
Sarah Moeser, LAc
Sarah recently joined us in the Summer of 2021, but she fits right in and it feels like she's always been with us.  A graduate of Oregon College (OCOM) with a Master of Acupuncture and Oriental Medicine, Sarah practices Traditional Chinese Acupuncture, but her knowledge doesn't stop there.
She's also skilled in Japanese, Korean 4-needle, Acupressure, Tuina Massage, Chinese Herbal Medicine, Chinese Nutrition, Cupping, Moxibustion, and Gua Sha with emphasis on musculoskeletal conditions, OB-gyn, mental and emotional conditions, and digestive complaints.
I'm here to help you reach your ultimate health goals serving in both clinics, Hood River and The Dalles.
_________________________________________________
Michelle Ubell, LAc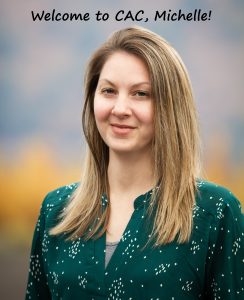 I have always been interested in the human body and the way in which it can heal itself.  Acupuncture called to me as a profession because it allowed me to facilitate the awesome healing potential that is within all of us.  I studied at Middle Way Acupuncture Institute in Mount Vernon, WA.
I use cupping therapy as well as acupuncture to help guide the body to heal.  I consider it an honor to help people work towards their health goals.  I look forward to helping your body at The Dalles or Hood River clinic achieve its highest level of health.
During my off days, I'm cherishing family time, hiking around the Gorge, reading and practicing yoga.
_________________________________________________
Office Staff
Lisa Shirk
I was born in Nevada, but have spent most of my life raising my family in and around the Columbia River Gorge.
I graduated from Portland Paramedical Center in 1981. I spent most of my professional life working for Luhr Jensen & Sons in Hood River, OR.
I am the Operations Manager at Cascade Acupuncture Center. I love working in a place where the primary motivation is to help people feel better and improve the quality of their life. A family member was given a new lease through Acupuncture, and it's important to me to let people know that Acupuncture is a safe, effective and non-invasive care option that can benefit us all, and which needn't be a last resort for our health care needs.
---
Jacki Powell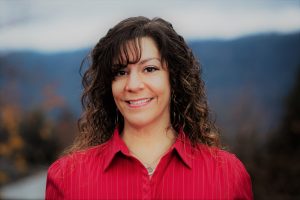 I was born and raised in The Dalles, Oregon. I have held office positions in various western medicine clinics, but have found my purpose supporting alternative medicine.
I am the office manager of Cascade Acupuncture Center in The Dalles, and I enjoy helping people from all walks of life attain health naturally and educating them about how Chinese Medicine can improve their overall quality of life.
---
Susan Vallie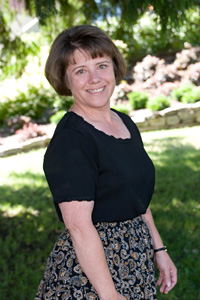 I'm a native Oregonian, who, after relocating to the area, was fortunate enough to become a part of the Cascade Acupuncture Center family. I bring to our organization almost 30 years of marketing experience, including a 15-year stint as part of the Marketing Team for the Les Schwab Tire Company. I'm currently assisting with the implementation of the various marketing activities of the organization. I enjoy helping to educate people about what our clinics have to offer those who desire to regain their health and vitality.
---
Brenda Spring
I was born and raised in White Salmon, moved away for a while to pursue an Associates Degree in business. I have returned to stay in our beautiful Columbia Gorge.
I support alternative medicine and enjoy seeing the improvements in our client's health. I feel I have come to the right place for great results.
---
Noemi Salgado                           
I was born in Madrid Colima in Mexico. My parents raised me in the US and I graduated from Columbia High School in White Salmon WA. My husband and our and three children have a wonderful life and live in Hood River.
I am very excited to be a part of Cascade Acupuncture Centers team as their Office Assistant and Outreach Coordinator. I am so blessed to share my growing knowledge about Chinese Medicine with my family and friends.
I have always been interested in the field of health and have also worked at La Clinica del Carino, now One Community Health.
My passion is to be a part of helping and encouraging the human race to be and stay healthy and feel as good and as happy as they can from the moment they walk in and  the moment they walk out of Cascade Acupuncture Center.
I mainly work in the Hood River clinic and speak English and Spanish.