New Acupuncture or Massage Clients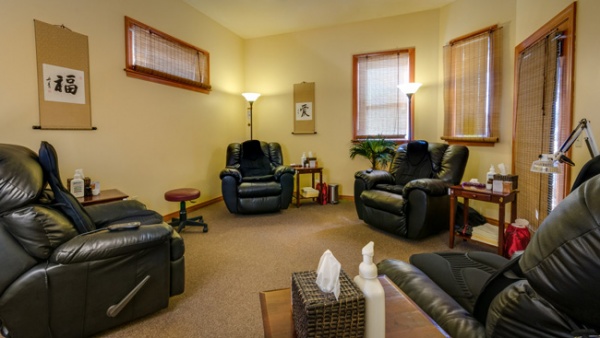 If you are a new client, please call us, we are excited to hear from you!
Hood River: 541-387-4325, The Dalles: 541-298-2378
Please bring an interpreter to your first visit if you feel your English not proficient to communicate your medical information to us, thank you!
Our phones are forwarded between the clinics to ensure you are able to talk to one of our office staff team members, Monday through Saturday. If we are busy you will be able to leave a message, we will return your call as soon as possible.
Self Scheduling for Established Clients
We are happy to provide you with a password and a login. You will be able to schedule your own Acupuncture, Massage and 40 min Happy Hour Acupuncture appointments in all locations. Please use the same login each time.
Budget 60 minutes for Acupuncture and Massage appointments. When booking both on one day, please allow 15 minutes between appointments.
All appointments on the top of the hour are eligible for an individual treatment room on a massage table; all other appointments are in the Big Healing Room in recliner chairs.
If you have trouble with online scheduling or forgot your username or password, please call us and we will be glad to help you.
Schedule Your Online Appointment
If you arrive more than a few minutes late we may need to reschedule you as we need to treat the next client.
Clients may have to pay $27.50 for missed appointments or cancellations with less than 24 hour notice.
Please follow your treatment plan. Remember that frequency and regularity will affect your results. Twice a week is a minimum frequency for the treatment of painful conditions initially. The treatments build on each other, just like Physical Therapy treatments or any exercise routine.
In case of illness or vacation we make the best effort to provide services to our clients, however it might be a different practitioner who is covering. We are unable to inform our clients if this happens and apologize for any inconvenience this might cause.